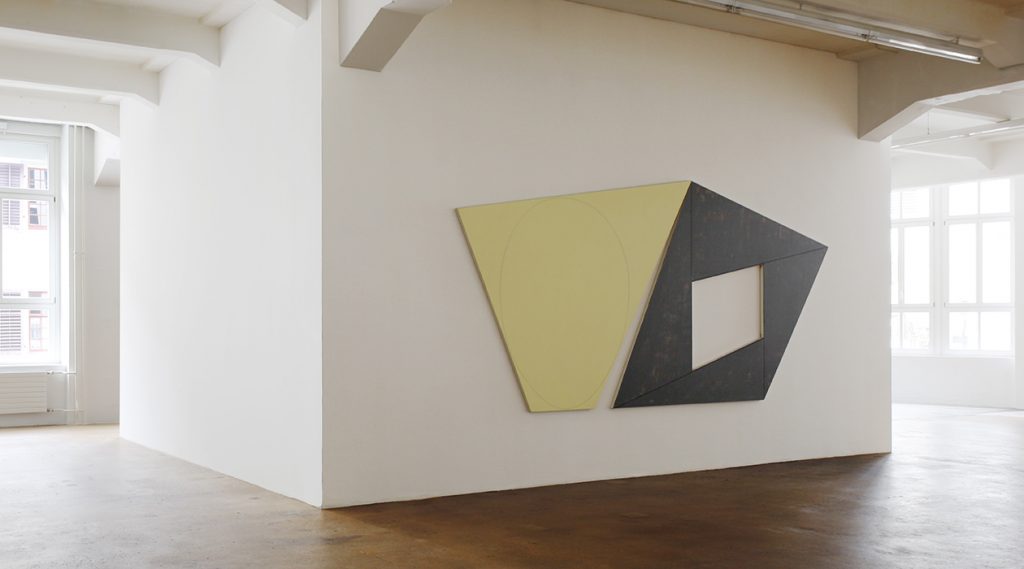 "Paintings, like paths in a maze, move not necessarily forward but furnish space for you to follow out thoughts and thoughts suggested by thoughts, sometimes leading to dead ends, other times opening out, and again at other times doubling back, bringing you again into familiar territory. Intervening time, however, has changed things, and the experience becomes something new."
(Robert Mangold, Studio Notes)
Robert Mangold's outstanding painting Light Ellipse / Grey Frame from 1989 is the embodiment of this creative stand and continues to fascinate and inspire. In his works, the artist combines all elements of painting like outline shapes and internal forms, surfaces and lines, colour tones and structures, to one holistic work of unique quality. Thus driven from new experiences, we will continue to walk off the beaten track in the coming year. We hope you too, could set the course for a good future and look forward to a productive and inspiring new year!
The Studio Notes by Robert Mangold together with more stunning illustrations of his paintings are published in our Mangold catalogue. For more illustrations and information on Light Ellipse / Grey Frame consider ordering our monograph Three Works by Robert Mangold.